Ms Tamsin Nel
Managing Director/Chief Fundraiser
Responsibilities: Overall management of all SA.MAST programmes, projects, campaigns, financial accounts, fundraising, communications and media liaisons.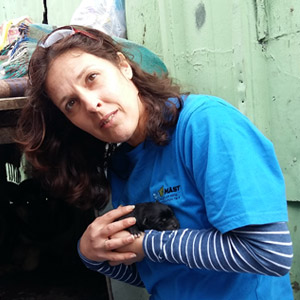 Ms Samantha (Sam) Buchanan
Administrative Manager
Responsibilities: Administration tasks – bookkeeping, issuing Section 18A Tax Deductible Donation Certificates to donors, donor correspondence (receipt of donations & enquiries), managing and processing of donor debit orders, assistant to Tamsin Nel.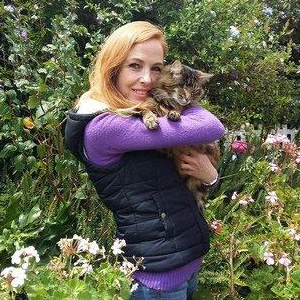 Mr Mandla Gqamlana

Hospital Operations Manager
Responsibilities: Hospital staff employee and community relations management, financial, vehicle, hospital grounds and security management, campaign management, scheduling and administration. In addition, Mr. Gqamlana also assists with policy and SOP formulation. .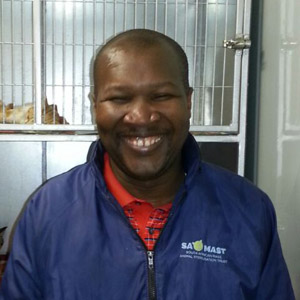 Dr. Rushda Khan
Principle Veterinarian
Responsibilities: Consultations, surgery, patient care, pharmacy, AWA training and ensuring compliance with all SAVC rules, regulations and standards.   In addition, Dr. Rushda Khan also assists with policy and SOP formulation.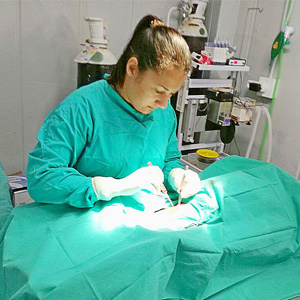 STAFF
A team of eleven hospital staff members, consisting of an Operations Manager, Principle Veterinarian, Senior & Junior Animal Handler's & Community Liaison Officers, Registered and Trainee Animal Welfare Assistants (AWA'S), Trainee Inspector, Census & Campaign Outreach and Carpenter fulfil our core organisational mandates.
Our hospital is guarded 24 hrs a day, seven days a week by hospital staff and two night-watchman.