Ms Tamsin Nel
Managing Director/Chief Fundraiser
Responsibilities: Overall management of all SA.MAST programmes, projects, campaigns, financial accounts, fundraising, communications and media liaisons.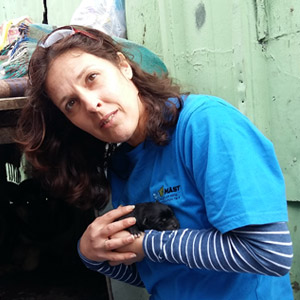 HOSPITAL STAFF
A team of hospital staff members, consisting of a Principal Veterinarian, Team Leaders, Registered and Trained Animal Welfare Assistants (AWA'S), Orderlies, Animal Handler's & Community Liaisons Officers,and Carpenters fulfil our core organisational mandates.
Our hospital is guarded 24 hrs a day, seven days a week.